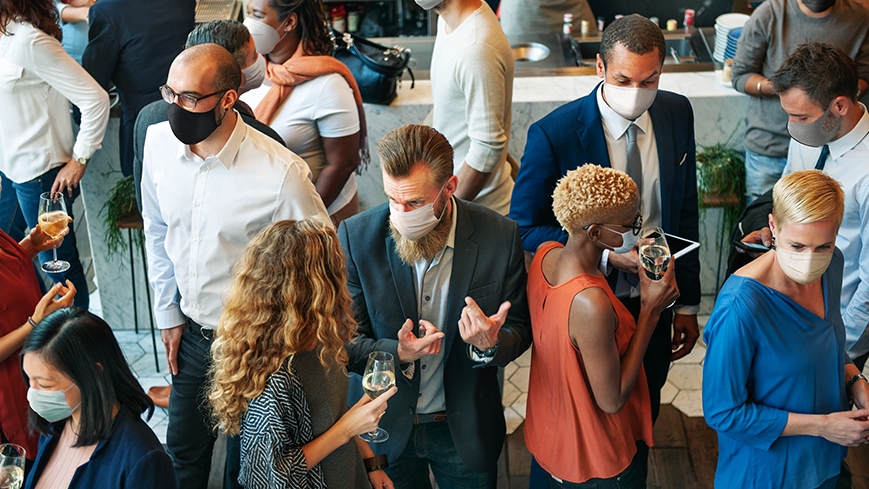 For a while there, things were looking up. The COVID-19 pandemic spread across the world like wildfire, but the fast-tracked production of the vaccine, combined with widespread mask mandates, looked to be suppressing it.
Unfortunately, with the rapid spread of the now-prominent "Delta" variant, it looks like we may be in this longer than expected. 
This has led to the third spike in COVID throughout Missouri and across the country. At the start of July, experts predicted cases could "double or triple" by the end of the month. Data shows that case numbers rocketed from around 900 per day to nearly 3,000 by the end of the month. While those numbers are slowly decreasing in August, they remain almost as high as they did in the initial surge of the pandemic.
Many of us hoped the whole thing would be over by now and that things would return to normal. Instead, we're left wondering: when will it all end?
Suppression in Jobs Across Missouri
The pandemic isn't the only force leading to labor shortages across Missouri. Constraints on pay and benefits have made it difficult for employers to attract new talent. And this is especially true for seasonal and government jobs. Individual job-seekers are looking for more and they are not settling for less.
But employers in both the private and public sectors cannot always provide what job seekers want.
One major roadblock is due to the way government budgets work. Since budgets are set well in advance, there isn't enough money to go around to enable planned spending throughout the year. Low-paid jobs are often critical, the kinds of roles that keep the roads open and public land mowed, but no one wants to work for $10 an hour. Governments, in particular, are locked in and can't adjust, despite pressures from the labor force.
Searching for Solutions in Today's Labor Market
The job market has been hit hard across the board, from businesses in the private sector to government employers, particularly as COVID cases surge. People want to keep themselves and their loved ones safe, and the traditional compensation and benefits no longer suffice.
Some businesses struggle. Others succeed. What makes the difference?
The more public-facing the role, the harder it is to fill. Some, like restaurant work, are nearly impossible.

Many of the most successful businesses have leveraged the pandemic as an opportunity to transition to remote work, with the bare minimum in-office staff required for the lights to stay on.

At some level, it all comes back to budgets. Offering more compensation, even for entry-level roles, expands opportunities and drives interest in open positions.
For those businesses that can offer what candidates want, they'll have a leg up in this current candidate shortage. People want to work, but their priorities have shifted, especially after they've discovered some new-found market clout.
As more time passes, it is predicted the surge in COVID cases will decrease. It's already starting to slow down throughout August and will hopefully continue.
We Can Help You Find Workers in Missouri!
We can offer excellent employment solutions for Missouri businesses. If you're seeking staff, contact JobFinders. As a high-quality staffing agency, we're able to find the best possible candidates you're looking for. Our managed services give you the flexibility to hire through different frameworks and help you fill open positions faster and more reliably than searching for candidates on your own.
The pandemic has thrown a wrench into the Missouri job market. It's up to you to adapt and change with the times, but we can help! We are the partner you can depend on who can help you find success, even in this pandemic employment market.