Successful Businesses
Begin with a Great Idea
We believe integrity, commitment, and communication are the essential ingredients in our pursuit of "Building Partnerships"
our testimonials
Hear what our clients have to say
AAF Flanders
Director of HR Operations for the U.S
If you ae searching for a staffing agency that will partner with you, provide results and work to understand your changing staffing needs, strong consideration should be given to JobFinders Employment Services. AAF Flanders has successfully utilized JobFinders for staffing professional positions since the 1990's and since 2011 for staffing.
Marketing and Communications President
Marketing and Communications President
Thank you so much for your efforts, again. I appreciate that I can turn to you and your recruiters to find quality, well-screened talent, regardless of which department has the need.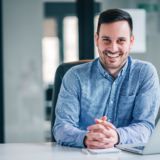 A. Black
Human Resource Manager
JobFinders Employment Services is the only temp agency we have used. Dura Automotive has partnered with JobFinders since 1995 for direct hire staffing and 2004 for temporary staffing.