Meet Your New Hiring Partner
At JobFinders, we're much more than your average staffing and employment firm; we are your dependable partner. We understand how much of a difference a strong workforce can be to the lifeline of your business, which is why we go above and beyond to separate the best candidates from the rest.
We offer a variety of custom employment solutions that can fit virtually any hiring scenario. Listed below are a few of our most sought-after staffing solutions:
Temporary/Seasonal
Our temporary staffing solutions work best for organizations that need to meet peak hiring demands while maintaining a smaller core staff. Whether someone quits suddenly and you need help immediately for a few weeks/months, or if you just need some extra help during the holidays/busy periods – our temporary staffing services can fit any hiring situation.
Direct Hire
Put our decades of experience to work as we embark on a thorough search to find the best possible candidates to make a permanent addition to your team. Whether you're looking for a senior manager or a results-driven individual performer, we specialize in hiring a wide-variety of full-time positions.
Trial-to-Hire
This partnership approach works with you and your supervising team to help find the best possible fit within your organization for our employees. We believe that a good employee should not be lost during a trial period just because they were placed in the wrong job. Our dedicated team of career coaches work with your supervisory team and our employee to locate the right position that best matches their talents for a successful fit within your organization.
Why Work
With JobFinders?
Speed, precision, and partnership are the three main reasons businesses of all shapes and sizes trust JobFinders with their hiring challenges. Our unique partnership approach puts you at the center of everything we do. We spend extra time getting to know your business, understand your exact hiring needs (now & in the future), and ultimately, what talent you need to be successful. It's our mission to deliver superior employment solutions whenever you call on us.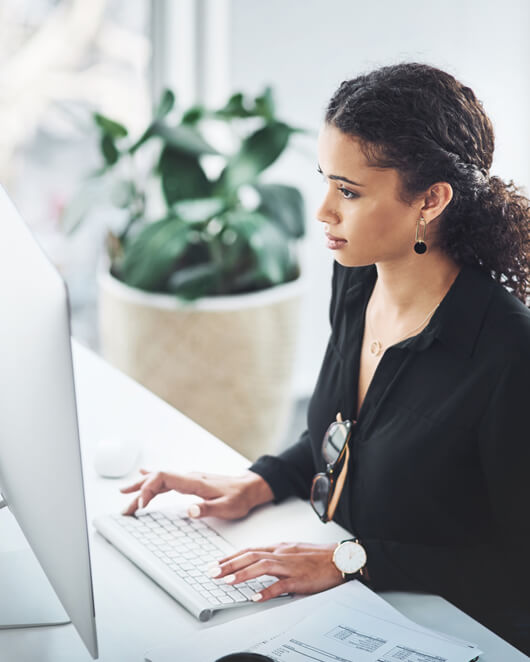 Dive Deeper Into Our Employment Services
Managed Services
Our flexible staffing and strategic workforce management options.
Sourcing Process
Discover what separates us from the rest with our efficient and fast sourcing process
Additional Services Employers Love
While staffing is at the heart of our business, we also love helping employers with various non-staffing services, including many outsourced human-resource functions such as skills testing, employee handbooks, orientations, and reference checking.
Clients frequently depend on us to provide training solutions such as leadership, customer service, and more.

Start Your Hassle-Free
Workforce Search Today!
A strong workforce is the lifeblood of any successful business or organization. JobFinders specializes in separating the best candidates from the rest and locating them in jobs that fit.