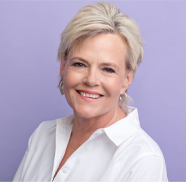 Anne Williams
Owner
Anne Williams has been the President and Owner of this Missouri-based staffing firm, JobFinders Employment Services, for 34 years. In 1986, Williams opened her first small office, and today, that business has steadily grown into one of Inc. 5000's list of fastest-growing companies with seven branches.
Williams oversees a team of 27 employees who place candidates in direct-hire, temporary, and trial-to-hire positions.
Williams and the company have been recognized with honors such as "Woman of the Year," "CEO of the Year," and in 2012, she was named the SBA's top "Woman Owned Small Business" in the St. Louis district. JobFinders has been named the Top Company in Columbia, MO and has been awarded Reader's Choice award in several communities. Williams enjoys spending time in the community, traveling, and hanging out with her family. She is a proud member of the American Staffing Association, National Association of Personnel Services, Missouri Kansas Search and Staffing Association, Society for Human Resource Management National Association, and serves as the Chambers of Commerce in each community the company serves.